Technologies have drastically enhanced the manufacturing entities over the years. We, Sree Renuga Air Compressor, are a technology-oriented company that constantly invests in the advanced resources to stay abreast of the competition. As a result, we always excel in our job of manufacturing Air Compressor, Air Receiver tank, Compressor Top Block, Borewell Compressor, Hydraulic Lift, Grease Pump, Compressor and more, of nonpareil quality. Ever since our commencement 22 years ago as a manufacturer, we have remained consistent in maintaining quality work. As we never fail to keep up with the regulations and standards of the industry in manufacturing, quality-testing and other business aspects, we are seen as a reliable business partner to ally with. Another reason for which we are considered the best is our ability to render Steel Powder Coating Service and Commercial Powder Coating Services and establish a strong foothold as a service provider.
What Makes Us The Best
To keep up with technological advances and adapt our work processes according to those advancements, we constantly make high investment capitals.
By adopting modern sales strategies, our sales keep increasing with each passing order. Our annual turnover of 10 Cr. INR that we achieved in the last financial year is evident.
The support of our employees enables us to perform our business operations of manufacturing Borewell Compressor, Compressor Top Block, Air Compressor etc., with utmost efficiency.
Confidentiality is one of our top priorities, therefore, we keep all the information of our customers highly confidential.
Consistency is the key that unlocks the path of us being successful in this competitive industrial domain.
Blessed With The Best
We are a team of 50 proficient people, each one of whom possesses knowledge and experience of his or her respective domain. With our team building exercises and regular training sessions, we aim to polish their skills and ensure they are provided with a healthy work environment to work in where they can keep up their ideas without any hesitation. In times of emergency like completion of urgent or bulk orders, all members of our team work in coordination with each other to eliminate the chances of confusion and bring forth the best Air Compressor, Hydraulic Lift, Borewell Compressor and other products on-time and achieving their set targets on-time. Together, they all make one of the strongest assets we have.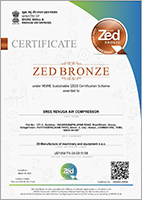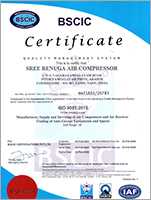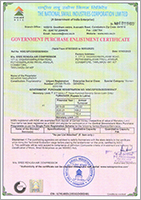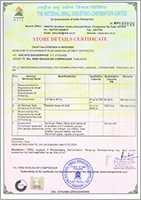 Read More